Deep in the heart of Waipahu is a family and church doing wonderful things for the Waipahu community.
What started as a seed planted in the minds of Pastor Joe Hunkin and his wife, their vision has now become a deeply rooted multi-branched tree that continues to bear fruit for our community each and every day. Pastor Joe Hunkin, and his staff & family which includes daughter Hannah and current Pastor Headrick have become terrific partners with us and the Waipahu community as a whole.
They offer many various outreach programs, a thrift store, food pantry, 24 hr homeless shelter, 24 hr onsite security, and many more services.
We want to thank LOC for being great partners and for all they do for our community. Please check out one of their services or help them by donating to their many great causes.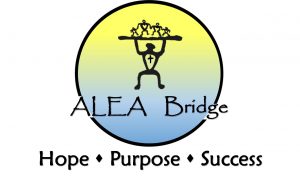 ALEA Bridge is an All-Volunteer, Non-Profit Organization focused on Community Outreach to our communities' homeless and at-risk populations. We aim to break the cycle and reverse the trend of homelessness through collaborative & comprehensive solutions.
ALEA Bridge is committed to being the bridge that connects those in need to the resources and assistance necessary to rebuild a life of Hope, Purpose, & Success.
Wahiawa Homeless Alliance
An Alliance formed and comprised of 30+ organizations and businesses in the Wahiawa area to be an Action committee dedicated to working together as a community to find real solutions to Central Oahu's Homelessness epidemic.
Upcoming Events